Potential Client
Let's see if we're a good fit!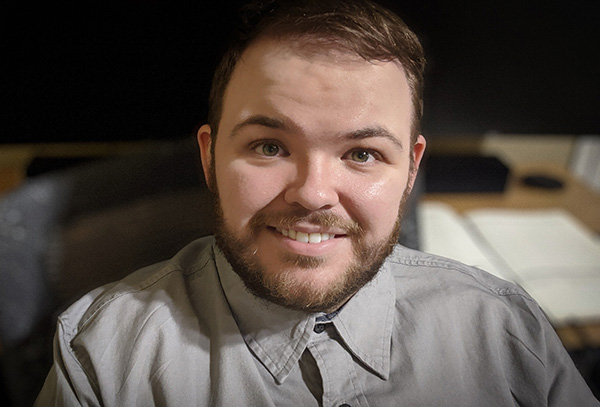 I know that hiring someone to design your company's website can be stressful. There are a ton of designers out there, from independent freelancers to big-box agencies with price ranges all over the place.
If you're looking for the cheapest web designer out there, I'm probably not a good fit for your business. If you're looking for someone who has your best interests in mind, values your input during the design and development of your website, and strives to provide the best experience from start to finish, then we'll probably be a great fit!
Below, I'll answer some of my most frequently asked questions and go over my starting price ranges. If you'd like to continue on to the next step and get a proposal, please fill out the Website Questionnaire for Proposal found at the bottom of this page.
Tuesday
9:00 am - 4:00 pm
Wednesday
9:00 am - 4:00 pm
Thursday
9:00 am - 4:00 pm
Sat - Sun
9:00 am - 4:00 pm
Communication Preferences
I get a lot of requests throughout the day, so keeping information organized and easily accessible is critical for me to be productive. That's why I prefer to communicate via email when possible, and schedule phone or Zoom meetings as needed.
When I'm laser focused on a project, I turn off all distractions (including my phone), so that I can give my full attention to the website I'm working on.
You can expect an email response from me within 1 business day.
Custom Design
A one-of-a-kind site made just for you. No cookie-cutter templates!
Social Media
Buttons for Facebook, Instagram, Linked In, and other social networks.
Foundation SEO
Your most important pages will be optimized for your chosen keywords.
Responsive
Your site will look great on desktop/laptop computers, tablets, and smartphones.
Suggested Sitemap
Based on an analysis of similar websites and modern trends.
WordPress
A popular content management system that powers 33% of the internet.
Frequently asked questions
Do you work with small/startup businesses?
Yes, I do. I love breaking projects up into phases for those who may have a smaller budget. Instead of going all-in on a large website build, we can split your site up into phases so you can quickly get online with a basic brochure site. Then, we can expand and add more pages and features as your business grows.
Can you write my website copy?
I can help you write your website copy, but I highly recommend hiring a copywriter who specializes in your industry to get the best results. If you feel comfortable writing it yourself and just want me to optimize it for SEO, please let me know before starting your project.
When would I need to have everything to you?
I need to receive all of your images, copy, and content at least 1 week before starting your project.
This gives me enough time to review your content and ensures I have everything that I need to get started.
If you need more time gathering your materials (such as if you need to hire a copywriter or photographer), you can let me know and we'll schedule your project's start date accordingly.
What happens if I need more pages or features?
I split all of my projects into phases. The phase 1 build will include all of the agreed-upon deliverables before starting your project.
If you decide to add additional pages or need more features added during your project's design and development, I will invoice for the work separately and do the work at the end of your project in a phase 2 build.
Do you require a deposit to get started?
Yes, it's common for web designers to require an upfront deposit before starting any work. Your deposit will depend on the total project cost and expected timeline.
What payment methods do you accept?
You can pay with a debit card, credit card, or check.
My price ranges
The question "How much is a website?" can only be answered once the details are in place and after both parties understand the scope of the project.
The big thing to remember here is that a professionally designed website is an investment, not a cost. Sounds like a cheesy tagline I know, but for many of my clients, the websites I build are the lifeblood of their business and can be yours too.
Your investment will generally fall into 3 ranges/starting points:
Small Site
Starting at $2,447
This is my starting point and generally covers your average or smaller brochure/information-based websites (up to 5-10 pages) that may include a gallery, contact form, or other basic functionality.
Medium Site
Starting at $3,797
This range includes portfolio or more engaging sites that are generally 11-25 pages with some advanced functionality like blogging, project galleries, calendars, events, and advanced quote forms.
Large Site
Starting at $5,467
This range includes any eCommerce or larger sites (generally 30+ pages) that require more extensive design and development, functionality, memberships, or interactive customer solutions.
Highly recommended! Professional, quality work with great customer service.
We ask a lot of Website by Jeremy and nothing ever seems too big. He has our updates up and running within a day or two.. The monthly reporting and recommendations to grow our online presence are invaluable. He keeps in touch and follows up regularly.
Keep up the great work!!
Ready to take the next step?
Fill out my Website Questionnaire for Proposal to provide me with most, if not all of the details needed to provide you with a quote.