Happy client since June 18, 2019.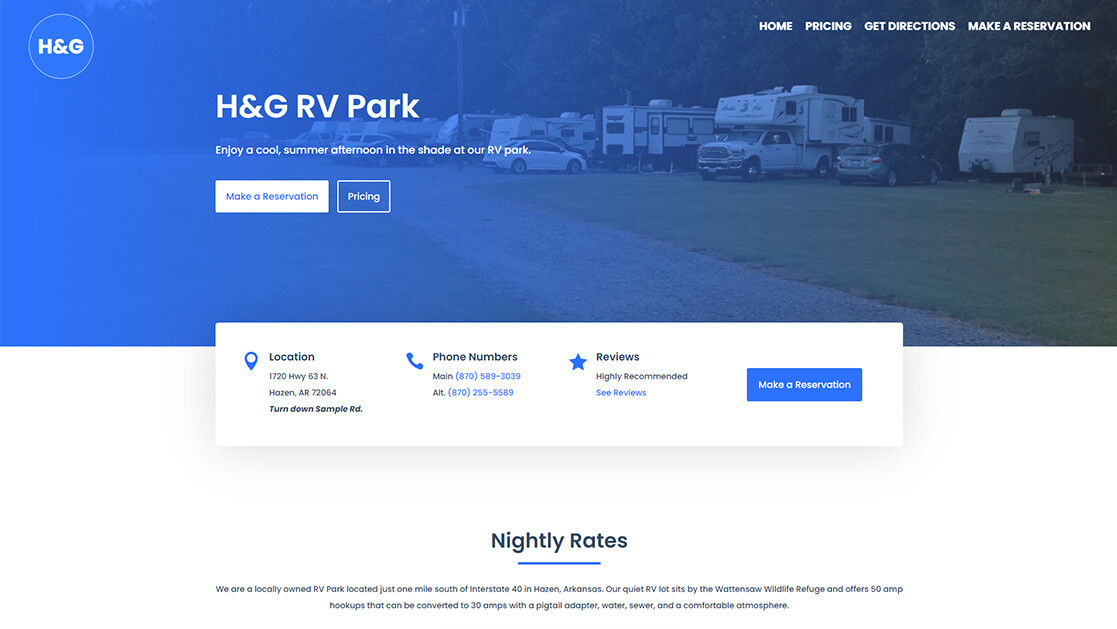 About H&G RV Park
H&G RV Park is a family-owned overnight RV park in Hazen, Arkansas. They invite travelers from across the country to park their RV and use their hookups for water, sewer, and electricity.
Their new website showcases the park's quiet and shady atmosphere, close proximity to the highway, and pet-friendly campgrounds. We also made it easy for visitors to book their stay online with a reservation form.
Prior to launching the site, the park was not listed on Google search. Within the first month of their launch, the park started receiving multiple calls per day and was frequently booked to capacity as travelers discovered the park's website on Google.
One year later, the park is found over 5,000 times on Google and averages over 50 new bookings per month on their website.
N

Image Gallery

N

Reservation Form

N

Pricing Tables

N

Google Maps Integration
"I have been getting more calls so you are having the magic touch!! I need another space at the park because I'm currently full. I'm thankful!"